Meet the Nokabox
This is the pill box for how you live today.
BPA-free polycarbonate
BPA-free polycarbonate means there's no harmful chemicals - be as healthy on the outside as you work to be on the inside.
Large, Easy to Fill Compartments
Top fill design makes it easy to refill the compartments quickly. Larger compartments than competitors, which means ALL of your supplements will fit, including that extra large fish oil.
Magnetic Drawers
Double magnet design keeps internal compartments in place. Toss it in your gym bag with no worries that your supplements will spill.
Sturdy and Elegant
Sleek vegan leather finish makes the Noka Box both sturdy and elegant. PUT YOUR VITAMINS, SUPPLEMENTS, AND PILLS
IN THIS BOX
Whether you're on the road for work or adventure, we created the Nokabox to ensure you never miss a day of the vitamins and pills that keep you running at your best.
Stylish and functional
"I really love my Nokabox! I use it for my daily supplements and at my age I take more than a few. It's stylish enough to leave in plain view so I don't forget–great engineering and so attractive. I also love giving Nokaboxes as gifts!"
— Anne
Finally!
"It's the special attention to how it looks and how it feels that makes the nokabox totally different from any other kind of medication organizer. It's a statement that says I care about my health and I like fine accessories. I have bought several as gifts for my friends."
— Kathleen
Gorgeous and Useful
"I use this product everyday and love it. I've been taking vitamins my whole life, but never even considered buying a pillbox before - they are so bulky and ugly. With my nokabox, all my supplements are conveniently separated and stored in a gorgeous, sleek container. No longer do I need to reach into my cabinet and open multiple vitamin bottles a day. I leave it out on my desk at work or the table of a restaurant with pride that I own something so stylish.
— Sarah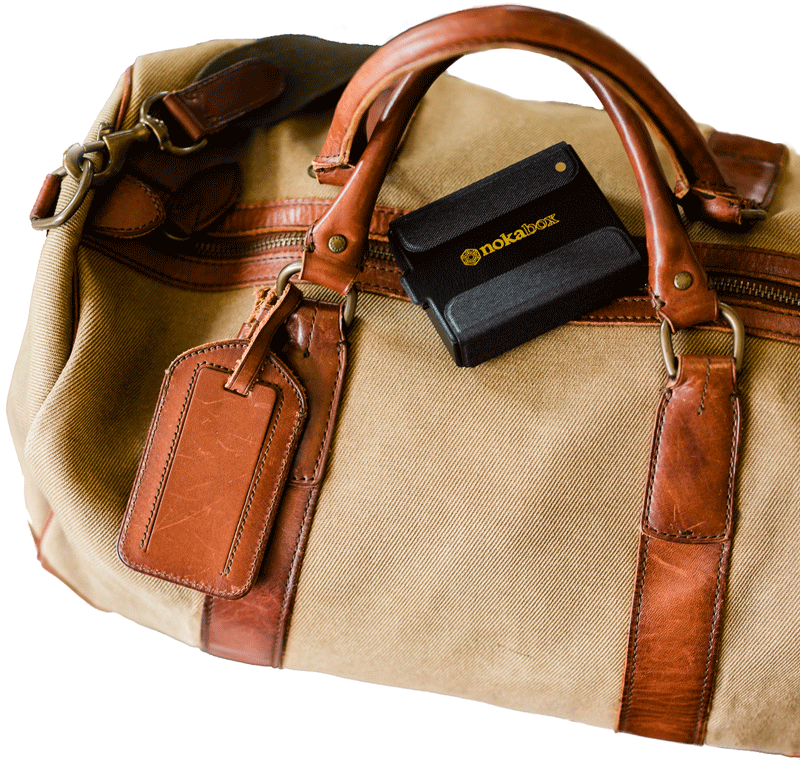 Customer Reviews
Classy Pill Box
My Nokabox exceeded my expectations. I was tired of the lids on my pillboxes opening and spilling my pills in my purse. I wanted a container that wouldn't be obvious sitting on my desk. I chose the mustard color Nokabox and love it. It's so easy to refill and the magnets keep the pill containers in place. Now my husband wants one! Great product!
09/27/2023
Kripa H.

United States
Review
I love the look of this box. Very well made. Materials are great and it definitely makes taking pills easier. My only feedback is that I wish there was a way for the magnetic flaps to stay open. They tend to flap closed when you are trying to get at the pills.
07/18/2023
MLiss L.

United States
07/17/2023
Anonymous

Australia
Weekly boxes
We are away in our van for 3 months and it is so easy to dispense each weeks worth of pills and then I can leave the bottles packed away. I'm impressed with the finish of the boxes
07/02/2023
Anonymous

Canada
Highly Recommended!
I am very pleased with this box. Although I haven't had it long enough to speak to its durability, the materials feel quite premium. I especially like the double magnetic lock points on each daily pill container (one holds the container in the open position, while the other holds it in the closed position). The only minor challenge I have experienced is that the side flaps tend to want to stay folded, and the daily containers are not heavy enough to weigh them down, so sometimes they drift closed when you are trying to get your pills. However I think that this will become less of an issue as I continue to use the box, so I would definitely recommend it!
06/23/2023
Christi T.

United States
Perfect
Easy to use; easy to clean; easy to travel with; genius design!
06/22/2023
Anonymous

Australia
Very happy with my Nokabox!
I love my Nokabox! It is exactly what I was looking for. It is easy to refill, I can pull the tray all the way out if needed, it fits everything (including my large vitamins) and it looks great. Taking medications is much more pleasant and my only regret is not buying it sooner.
05/17/2023
Anonymous

United States
Amazing
Well built and love it has room for "extras"
05/17/2023
Tim S.

United States
Most thoughtful efficient design
This item is the best designed pill box I've seen. The individual day boxes pull out easily and the magnets rocket them back into the box and the outside cover locks it all up with the magnets again. The greatest part is the ability to pull the middle cover up and load the whole box lightning fast. Everything has been beautifully thought out and it is nice looking too. It really helps me keep track of the medicine I take each day. Your company should be very proud of your product.
01/25/2023
Ted J.

United States
I liked mine from the beginning.
I liked it enough to buy them for 4 relatives. They like them. I like successful gifts.
01/11/2023
Anonymous

United States
prefer older version of noka box
I love the Noka pill box idea, very easy to allocate my pills once a week and to do this easily. My old one (2 yr+) was starting to show wear so I purchased a new one in pretty navy blue color. It functions just as well except the newer design has the lid open up towards me rather than away from me and the days of the week seem backwards to me. This just makes it a little hard to orient when adding pills. Please switch it back to the old way so I don't have it between me and the little compartments when filling. Thanks
11/06/2022
Anonymous

United States
Helpful Item
This is a really great item. It helps me keep on track of my prescriptions, doesn't let the pills fall out and is compact. It is so good I got one for my wife.
09/14/2022
Ted J.

United States
It works well.
I used it to carry my prescriptions on a 6 day trip last week. It worked well. My wife really likes the one I bought her.
08/20/2022
Paula C.

United States
I have yet to recieve it as I put in my last email
04/29/2022
Lisa B.

United States
Love this little box!
I ordered my husband a Nokabox a few months back and once he started using it he really liked it so I ordered another for him (black) and one for me (white). I absolutely LOVE this convenient little box! It is so much easier than trying to keep up with bulky pill bottles when traveling! I really like the use of magnets instead of a snap closure. Great job!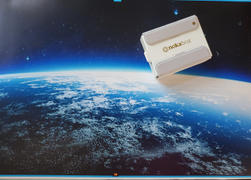 04/22/2022
Anne A.

United States
Love my Noka
I love my Noka. It helps me stay organized for the day. It is also very stylish and I can bring it will me with out people knowing Im taking supplements or pills. It make a great gift !!!